Packing and Boxes Hampton TW12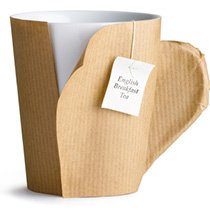 Moving is a stressful and expensive experience; particularly if you are attempting to do it all yourself. One of the most time consuming and nerve-wracking tasks before moving house is packing everything away safely into boxes. That is why many households nowadays choose to hire Man with Van Hampton professional packing services TW12 in order to make the transition from one home to another much smoother and less taxing. Our experienced relocation professionals take the utmost care when handling your items and help ensure that nothing gets damaged during the move.

We understand that every client has their own individual circumstances, budgets, moving deadlines and those precious items that must be kept safe during the relocation. That is why our team takes all of this into account prior to formulating a tailored plan and solution which meets your specific needs. We take extra caution when it comes to particularly delicate or valuable items, employing special equipment such as bubble wrap and personalized cartons where necessary.

In addition to offering custom packing solutions, we also provide a variety of grade-A moving boxes for sale at highly competitive prices. You can purchase such items as A1 boxes (the ideal size for large items such as TVs or mattresses) or 1-cube boxes (which are perfect for books, documents and magazines). All of which come with commendable quality assurance. So, rather than going through the hassle of trying to find good quality cardboard boxes on your own, all you need to do is call us at

and get them delivered straight to your door!

Our customers rate us highly because of our commitment to provide an effective service at an affordable price. We guarantee that not only will we help you pack all your belongings safely; but that you'll save money too by avoiding buying multiple overpriced boxes.

If you're planning on relocating soon, then make sure you contact us today! Our friendly staff members are always available to discuss any of your needs and concerns - so don't hesitate to get in touch! With our comprehensive packing assistance, Hampton packing services TW12, we're confident that your move will be hassle-free and successful.