Storage Hampton TW12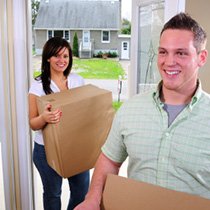 Man with Van Hampton is a TW12 self storage company that offers secure and reliable solutions to those requiring additional space for their possessions. We can provide you with the perfect storage solution, depending on your needs. Whether you require a short-term or long-term storage solution; our team of experts are here to accommodate you. Our Hampton storage facility is perfectly positioned making it an effortless trip, and we have a wide range of different sizes of units available to you.


Advantages of Using Man with Van Hampton Self-Storage


Man with Van Hampton can provide its customers with numerous advantages:


24/7 Accessibility - Our facility also provides customers with 24/7 access to their units, so you will never have to worry about not being able to reach your items when you need them.
Secure Storage - Our TW12 storage facility is equipped with cutting-edge security systems, making sure that your possessions are safe at all times.
Variety Of Spaces Available - We offer a range of different sizes of units that are perfect for all of your long-term and short-term storage needs.
Efficient Services - Our team of highly trained professionals makes sure that every customer receives efficient and effective services from our end.


If you are looking for a secure, convenient and reliable storage solution, then Man with Van Hampton's Hampton self-storage is the right choice for you. We will provide you with the perfect unit size to fit all your belongings and our expert staff will help make sure it's as smooth and hassle-free as possible. So don't wait any further and give us a call at

today. We look forward to helping your move be an easy one!